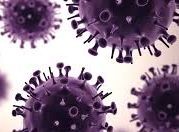 About your healthcare visits to the GRD Healing Arts Clinic
We are currently open Mondays, Wednesdays, and Thursdays

If you're needing emergency care, call Dr. Khalsa
at 770-551-0155 to get his cell phone/text number
Massage Therapy Is Now Available
Gov. Brian Kemp has allowed massage therapy services to resume. 
 
Please wear a mask when you come into the clinic
Healthcare providers are defined as "essential businesses" in Georgia1. We are aware that many patients want to continue receiving our health-promoting services during this time. We plan to remain open but have taken extra steps to ensure the safety of patients and staff.
We want to support local and international efforts to control the spread of the COVID-19 (Corona) virus. To ensure patient safety and infection control, we are using standard universal precautions for bloodborne and airborne pathogens. We are disinfecting all surfaces between patients, including our tables, chairs, counters, bathrooms, door handles, etc. We are also taking extra precautions by keeping the air clean by diffusing essential oils (Legends2 (Thieves), Tea Tree Oil, conifer oils) and continuously running an UV air filter.
Please follow the following guidelines when coming to the clinic:
For the continued safety of you, our patients, and our staff, if you: (1) have traveled to a high-risk area or been in contact with a suspected or confirmed person with COVID-19 OR (2) have ANY respiratory symptoms (including cough, sore throat, congestion, loss of taste or smell, etc.) or ANY symptoms of infection (fever, chills, sweats, body aches, etc.), please do not come to the office; instead, call your primary care physician.
Once you have the all-clear from your physician, call to set a new appointment.
Please wear a mask in the office
Please wash your hands upon arrival with soap and warm water for at least 20 seconds.
Avoid touching your eyes, mouth, & nose during your time at the clinic.
We kindly request that you refrain from bringing extra people to your appointments and consider asking those who accompany you to wait in the car during your appointment, when reasonable.
We are still able to ship supplements to you. Our experience is that the quality supplements we use are often available on the internet but at a premium price and often near expiration dates. Our usual 10% discount for larger volume supplement orders will be given to everyone.
Dr. Khalsa is available for phone consultations if you have specific questions and needs. 770-551-0155
Thank you for your patience during this time.
Our prayers are for your health and well being,
The GRD Healing Arts Clinic Staff

1 Georgia Shelter-in-Place Order; Dunwoody Covid-19 Information
2 We have Legends Protection Blend available for purchase for your home use. (More about Legends)