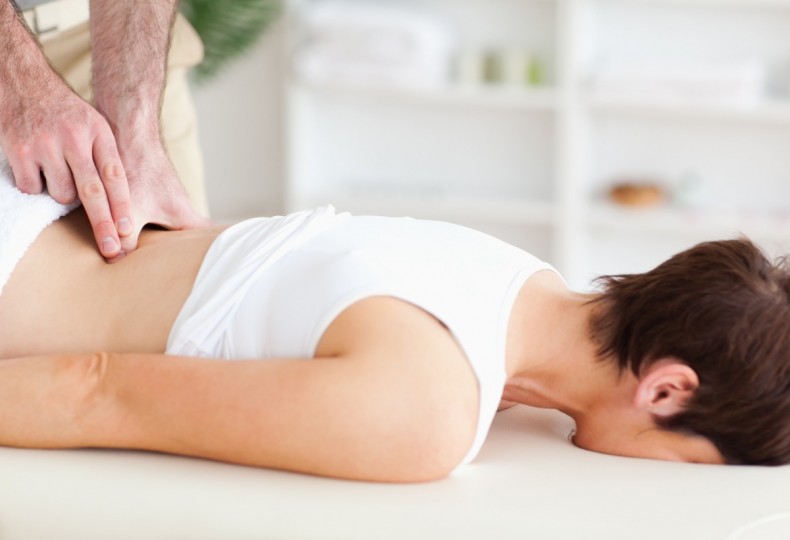 What is chiropractic?
Chiropractic is a healing art dedicated to letting your body heal itself. This is accomplished by removing the nerve interference that causes disease and pain.
The brain tells the body how to work through the nervous system. The nervous system is so pervasive, that if you were dipped in dissolving fluid and it dissolved all of you except the nervous system, you'd almost look like you!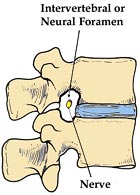 The nerves are so special that they are surrounded and protected by the bones of the skull and spinal cord. The spinal cord is made up of individual vertebrae so that you can move. Between each set of vertebrae, there is a hole formed, half by the bone above and half by the bone below.This hole is called the IVF, the intervertebral foramen (the hole between the bones) and is where the nerves from the spinal cord enter and exit to communicate with the rest of the body.
The vertebrae are separated and cushioned by a jelly-like material called the disk. Every time you move the vertebra twist, turn and tilt. These pressures cause the disk to expand and contract and also cause the IVF to enlarge and shrink and change shape. There is enough cushioning in the IVF that the daily pressures on the exiting and entering nerves don't cause any nerve interference.
However, when a vertebra gets knocked out of alignment and gets stuck or fixed in the wrong position, swelling occurs and the nerves are affected causing disturbances along the nerve. This creates either an excess (hyper) function or decreased (hypo) function or pain along the path of the nerves. One example of hyperfunction might be an ulcer (the stomach nerves are constantly firing and causing over secretion of stomach acids). Hypofunction might be the stomach not being able to properly digest the food that comes into it. A common type of pain is the commonly called "pinched nerve" where the nerves in the lower back that go into the leg get pinched and cause sciatica.
This is definitely an over simplification, but the general idea is that the bone locked out of place causes a nerve or nerves to send aberrant signals causing pain or dysfunction.
The job of a chiropractor is to gently realign the vertebra to relieve the nerve pressure. When the nerve pressure is relieved, the body can then restore itself to good health and pain free living.
What is chiropractic and how does it work? Why should you go to a chiropractor?