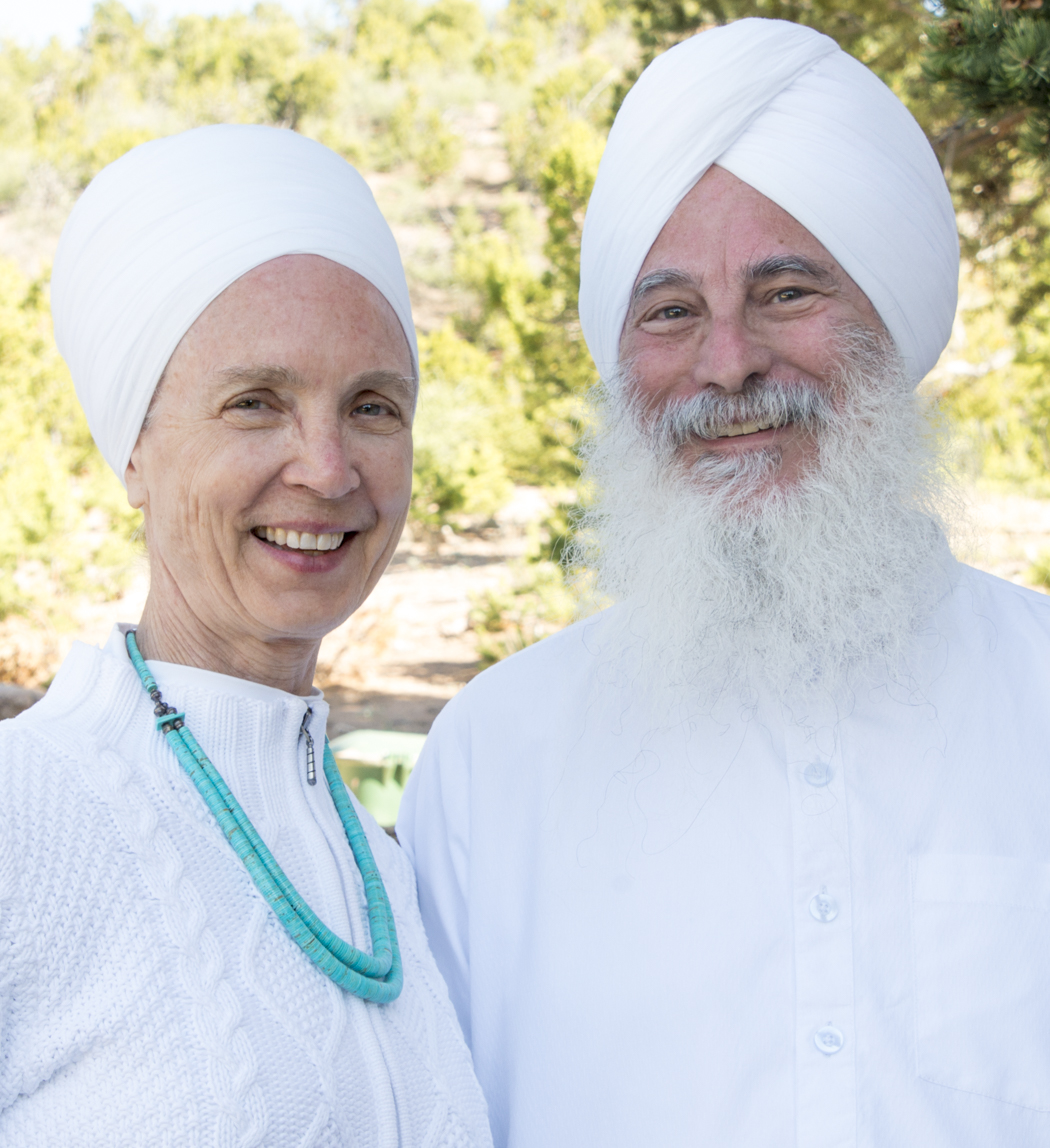 Mukta Kaur Khalsa and Dr. Gurusahay Singh Khalsa have been students and teachers of Kundalini Yoga since 1972 and are certified by the International Kundalini Yoga Teachers Association. Their studies include intensive training in yoga and the ancient healing arts with Kundalini Yoga Master Yogi Bhajan and attendance at teacher-training courses at semiannual yoga retreats throughout the United States since 1973.
Mukta has taught Kundalini Yoga to thousands of students since 1974 in a variety of classroom settings including colleges, universities and private studios. She received a B.A. from Smith College in Eastern Religion and a minor in Education. Her knowledge of the body is enhanced by her 15 years of practice as a Licensed Massage Therapist. She holds the 500-hour Registered Yoga Teacher (RYT) Certification having taught over 5000 hours of yoga. She is a certified Level 1 and Level 2 Teacher Training instructor through the Aquarian Teacher's Academy of the Kundalini Research Institute.
Dr. Gurusahay Khalsa has been in private practice since 1978 and is the director of the GRD Healing Arts Clinic, a multi-disciplinary health and healing clinic in Atlanta, GA. His specialties include acupuncture, gentle chiropractic care, nutrition, applied kinesiology, and yoga therapy. Dr. Khalsa educates and inspires people to improve the quality of their living by enabling them to take control of their own life physically, mentally and spiritually. He has lectured extensively for the last 48 years on Kundalini yoga and meditation, health care, nutrition, oriental medicine, stress management, goal setting, prosperity, and wellness and longevity.
Gurusahay is also a Level 1 and 2 certified Teacher Trainer through the Aquarian Teacher's Academy of the Kundalini Research Institute. He had the unique blessing and opportunity to study ancient healing arts with Yogi Bhajan as a member and co-founder of the Khalsa Chiropractic Association. He currently serves on the Kundalini Research Institute board of directors.