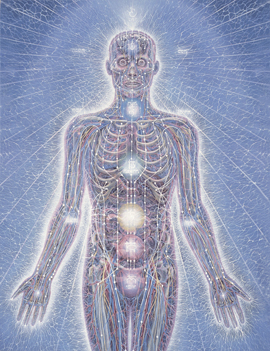 Various patients have said, "I didn't know you did acupuncture." "Do you treat shoulder pain?" "Can you recommend a holistic doctor to advise me on supplements or a diet for my high cholesterol?" "I didn't know you could help sciatica, too."
You may have been referred by a friend for a specific problem. Together, we successfully treated your problem, but you may not have known that we could help you with other health issues.
What do we do? We are like a general practitioner. We address, through all our different modalities, "whatever ails you". And, equally as important, we evaluate each of your problems individually and know when to refer you to the proper doctor.
Here's a brief overview of our services:
Acupuncture: This ancient healing art works by inserting hair thin needles into specific parts of the body to restore the normal flow of Qi (Ch'i). Qi is the energy that runs the body, that heals the body. In addition to helping with your aches and pains, acupuncture is especially effective when you feel "out of balance" mentally, physically and emotionally. learn more »
Chiropractic: We provide gentle, specific chiropractic care. Chiropractic works by aligning the joints of the body to free up pinched nerves that cause physical pain and organ dysfunction or disease. learn more »
Applied Kinesiology: This is a system of testing muscles to ask your body where and how to treat it. We use this technique to help correct muscle imbalances, to fine tune the nutritional work we do and to help in the treatment of allergies. learn more »
Massage Therapy: Therapeutic massage not only feels good, but also relieves stress and fatigue, balances your muscle system and helps injuries heal quicker. Our therapists also do Spa type massages with hot stones and localized mud treatments. learn more »
Nutritional counseling: Nutrition is the raw food that your body uses for energy, to repair itself, and to slow down aging. We use symptom surveys, a thorough history, diet analysis and lab tests (including hair, saliva, blood, and stool) to provide you with an individualized health plan. Then we supervise and coach you to successfully correct nutritional deficiencies (cholesterol problems, sugar handling problems, osteoporosis) and/or for your wellness and longevity. learn more »
Yoga Therapy: Accessing the wisdom of the ages, Yoga consists of postures, breathing and meditation. Yoga is physically great for strengthening your core muscles and relaxation. It also is a wonderful way to learning how to deal with stress. learn more »
Call 770-551-0155 to find out if we can help you, a loved one or a friend.